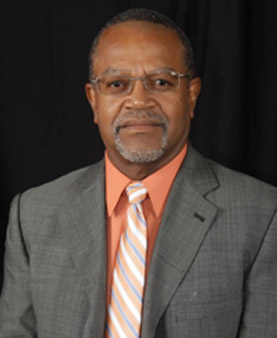 MESSAGE FROM THE EXECUTIVE DIRECTOR
The Mississippi e-Center promotes innovative thinking and cross-fertilization among public and private partners based on our operating principles of innovation and partnerships. With the support of generous partners, we reached significant milestones in our efforts to:
Support Jackson State University
Become the entrepreneurial information technology ecosystem for the state of Mississippi.
Use our entrepreneurial infrastructure to support business innovations. "
William McHenry, Ph.D.
William E. McHenry, Executive Director of the Mississippi e-Center at Jackson State University and Professor of Organic Chemistry, was born in Camden, Arkansas and attended Southern Arkansas University (B.S., Chemistry 1972) and Mississippi State University (Ph.D. Synthetic Heterocyclic Organic Chemistry 1977).
Before his current appointment, Dr. McHenry served in the Executive Office of the Oklahoma State Regents for Higher Education as Vice Chancellor for Academic and Student Affairs with responsibilities that included state-based student financial aid (for two years – 2004 and 2005).
He served as Assistant Commissioner for Academic and Student Affairs for the Mississippi Institutions of Higher Education 1997 to 2004, and as National Science Foundation (NSF) Program Officer (1990-1996).
He came to NSF from Mississippi State University where he served as Associate Dean of the Graduate School (1988 – 1990) and Associate Professor of Chemistry (1977-1990).
Dr. McHenry is married to Ms. Barbara Phillips, an educator in the Jackson Public Schools, and they have two children – Melanie N. McHenry who recently earned her Ph.D. in Environmental Sciences from Jackson State University and William E. McHenry, II who completed his law degree at Tulane and is licensed to practice law in Texas and is a cyber-compliance officer.