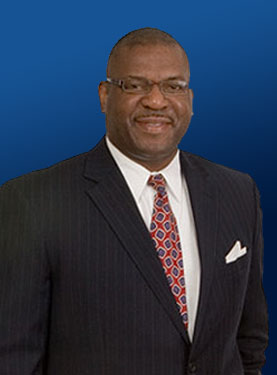 Mr. Castilla is a native of Madison County, Mississippi and a partner in the Ridgeland, Mississippi law firm of Butler Snow LLP. In addition to his law practice, he has served for many years in law firm management in various capacities. He is a graduate of Millsaps College, where he earned his B.A. and MBA degrees, and the University of Virginia School of Law, where he served as Editor-in-Chief of the Virginia Tax Review. He is also a Certified Public Accountant (active licenses in Tennessee and Mississippi). Mr. Castilla's law practice concentrates primarily on federal, state and local taxation matters, including contested matters with the IRS and the Mississippi Department of Revenue; he also handles a variety of corporate, transactional and financing matters. He was selected in a recent Mississippi Business Journal poll as one of 50 lawyers in the State of Mississippi to receive the "Leadership In Law 2010" recognition. He has a long association with Jackson State University, having worked on campus as the Comptroller from Dec. 1979-Aug. 1982, and also having been very involved over the years with the Jackson State University Development Foundation.
Mr. Castilla has a long record of service in civic and community circles and has served or is serving on numerous boards (such as Arts Alliance of Jackson & Hinds County (past president), Capital Area Bar Association (past president), Community Foundation of Greater Jackson (executive committee), Downtown YMCA, Eco-Jazz NFP (sponsor of a mixed-use project in East St. Louis, IL; president), Jackson 2000 (past co-chairman), Leadership Jackson Alumni Association, Metro Jackson Chamber of Commerce, Millsaps College, MINACT, Inc., Mississippi Board of Bar Commissioners, Mississippi Economic Council (executive committee), Mississippi Symphony, Mississippi Volunteer Lawyers Project, Smith Robertson Museum, appointed by Gov. Barbour to Blue Ribbon Mississippi Tax Study Commission (chair of subcommittee on Local Government Tax Issues), and as a volunteer in many capacities. Also, Mr. Castilla recently served as Chairman of the Technology Commercialization Committee of the Blueprint Mississippi 2011 study, a statewide project chaired by Commissioner of Higher Education Hank Bounds, that developed a series of recommendations aimed at enabling a more prosperous, vibrant and resilient Mississippi economy and overall community.
Mr. Castilla has two adult children and resides in Madison, Mississippi.